DASZKI NA PODPORACH
ZE SZKŁEM FOTOWOLTAICZNYM
Nowość
Supported canopies with PV Glass NEW
Akcesoria metalowe
i okucia
do szkła hartowanego
Artykuły biernej ochrony przeciwpożarowej
Passive fire protection items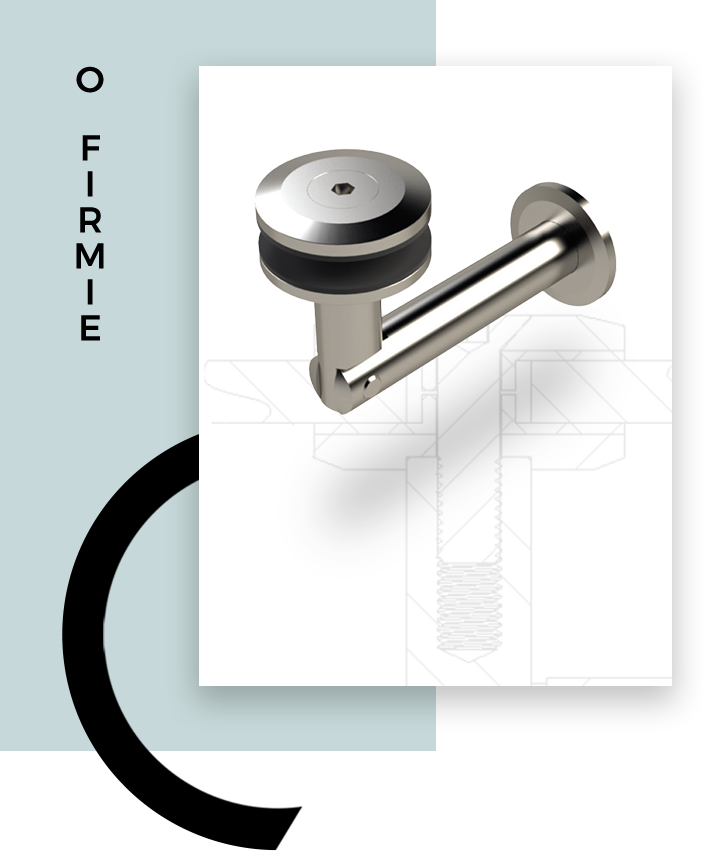 We established our production in 2013.
Our main office and machine park are located in Przeworsk in south-eastern Poland and our second office in Chrzanow in southern Poland.
We are mainly producing elements compatibile with door and windows' systems availiable on the market. We are also providing elements for pasive fire protection for these systems.
We also specialize in production of point fixtures used as components for glass canopies and balustrades. All products in recently published catalogue all are made in our machine park, using atested materials of highest quality.